Background
Named after the iconic former Prime Minister of India, namely Indira Gandhi, Indiranagar is indisputably one of the poshest locales of Bengaluru. This neighbourhood of East Bengaluru is best known for its shopping avenues, boutiques, cafes and pubs, and is a favourite dining and rendezvous spot for couples, friends and families. Once a suburb of Bengaluru, mainly housing defence personnel, this locale was transformed by the IT boom of the 1990s, suddenly gaining in status and importance. Today, Indiranagar is a much sought-after residential and business hub. If you are looking to move in, there are a number of
service apartments in Indiranagar
to pick from.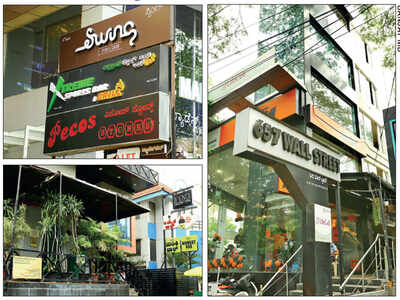 Why Go for Service Apartments in Indiranagar?
While many parts of the city are predominantly Kannada speaking, Indiranagar distinguishes itself by being a mixed location. People of this neighbourhood come from all parts of India and settle here with different intentions – to study, to work, to begin a start-up and so on. A motley mix of cultures and a large number of pubs and cafes makes this part of Bengaluru ultra-modern and especially attractive to the younger generation. When you want to improve your home décor or buy yourself a little black dress, Indiranagar's 100 Feet Road is perfect. This popular commercial stretch is dotted with high-end boutiques and shops. All your home and fashion needs can easily be met here.
Service apartments Indiranagar
are especially useful to those of you with a busy and fast-paced lifestyle. This part of Bengaluru has numerous dining options with a more international array for you to opt from when you don't have the time to cook. You can dine in one of the numerous Italian cafes and burger joints, or just order in. In addition, Indiranagar truly keeps up Bengaluru's 'Pub City' nick-name. After a long day at work, Indiranagar's drinking holes are a good place to unwind. These pubs also double up as live music rooms, and event spaces where you can be exposed to fascinating new forms of art and music. Humming Tree and BFlat are two such spaces.
A small city in itself, Indiranagar has three well-recognised schools – New Horizon Public School, Delhi Public School and Frank Anthony Public School. In addition, it is located close to another up-scale location, Koramangala, which has important universities and St. John's Hospital. A metro-line running straight through Indiranagar would make it easy for you to commute to and from your
Indiranagarservice apartments.
Serviceapartments in Indiranagar on monthly basis
are considered a stress-free and convenient stay option, especially if you aren't sure how long you are going to stay and are from out of town. Whether you are a wannabe entrepreneur looking for a place to set shop, or a newly-wed couple looking for a new home, Indiranagar is ideal for you. Log into SimplyMoveIn to browse through the different availabilities and choose your next home. We save you the hassle of negotiations, brokers and paperwork!
Get Homes from SimplyMoveIn without deposit or brokerage, fully furnished and ready to move in. Call / Whatsapp +91-9108447827