Attached to the eastern part of Bangalore is a small residential locale called Domlur which offers a perfect mix of people and MNCs (multi-national companies) thriving under its roof. With a history dating back to 1949, this locale, which was earlier under the administration of Bangalore Civil and Military Station, came to be recognized as a part of Mysore. Preserving the erstwhile military glory of this locale are the operational divisions of Indian Air Force and Army Service Corps (ASC); which are currently operational. Located in close vicinity to the old airport, Embassy Golf Links (EGL) is a prominent software park that adds a beautiful stroke to this residential area.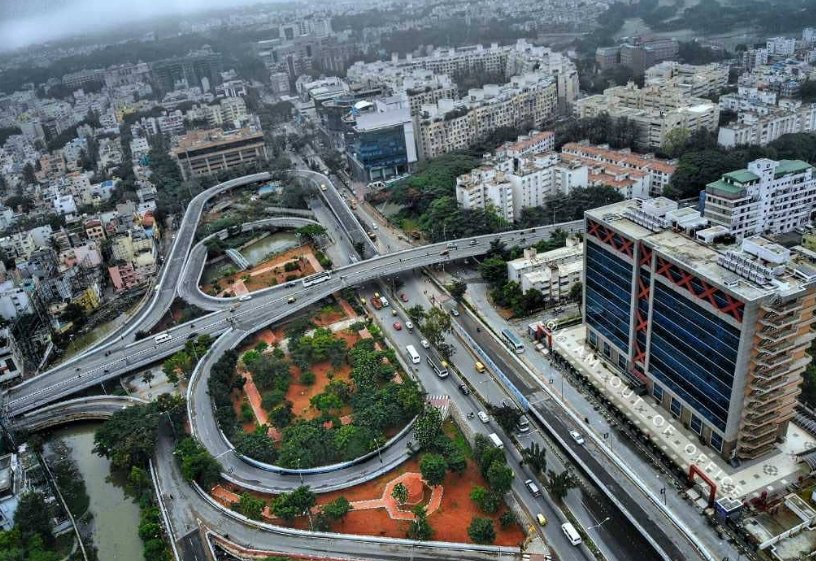 Historical Connotations
Chokkanathaswamy Temple, a 10th century Chola temple in Domlur, is a must-visit place of worship, famous for its Tamil inscriptions. The ancient writings mirror the magnanimous past glory of Domlur offering wells, land and houses to Sokkaperumal, the presiding deity in the temple. With so much to talk about this locale, it is a worthwhile choice to settle in for a 1 BHK for rent in Domlur.
Prominent Locations
Old Airport Road, Marathahalli, Indira Nagar, Koramangala and Ejipura are some of the prominent locales close to Domlur. M.G. Road, the bustling commercial area of Bangalore can be reached within 10 minutes from Domlur. Indiranagar which is just about 1.5 km from Domlur is another happening place; prompting prospective residents to lookout for a 1 BHK for rent in Domlur.
Domlur's Diverse Landmarks
The airport road flyover built on Old Airport Road intersecting with the Inner Ring Road is a major landmark of Domlur. Boasting of a Suryanarayana temple built in recent times, it is a perfect locale for religious-minded people to opt for a 1 BHK flat for rent in Domlur. If photography is your passion, then heading straight to the Saundaryalahan on 100 feet Main Road and Leela Galleria on Old Airport Road is recommended from your 1 BHK flat for rent in Domlur. Xtreme Sports Bar on Indiranagar has music enthusiasts matching their voices to karaoke.
Pleasurable Weekends
Dotted with multi-cuisine restaurants, pubs and fast food joints, you have umpteen choices to enjoy a laid-back weekend. It is in this context that it pays you to strike a deal for a 1 BHK rent in Domlur via SimplyMoveIn, without bothering about paperwork and other formalities.
Choosing a home close to shopping centres enhances the pleasure of residing in a 1 BHK house for rent in Domlur. It can also be a matter of prestige to live in a 1 BHK rent in Domlur close to Total Mall on Old Airport Road or Garuda Mall on Magrath Road, both very close to Domlur. With this multi-faceted residential cum commercial locale, it comes as a wise move to check out for a 1 BHK house for rent in Domlur via SimplyMoveIn; a single-window real estate interface easing your home-hunting woes in more ways than one.